"It's coming.
It feeds on fear and driven by hate.
It's coming.
Andi Winters is about to find out the price for her choice is vengence.
It's here.
Caught in between the natural and supernatural, Andi Winters is about find out the price she must pay.
All decisions have consequences, some good and some bad. Andi Winters has made the biggest decision of her life and sets in motion a chain reaction putting everyone and everything she ever loved at risk. Something has been summoned and Andi is caught in the middle of forces beyond and from this world. Now the time has come for her to pay because what was once thought to be thrown away and forgotten is hungry for her soul."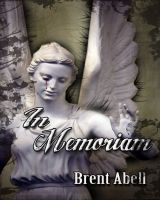 I received this book from the author as a means to better familiarize myself with his work. There was no mention of a review, but this novella deserved one so you're going to get one. Thank you Brent for sharing this with me.
I will admit that I didn't know exactly what to expect when Brent gave me a copy of his novella to read. I knew of the general subject matter, but not the actual premise. Abell has an incredibly strong voice in this piece and he doesn't shy away from controversial or taboo subjects at all. His main characters are well crafted as flawed individuals with believable backstories.
The pacing of the story was excellent and I finished the entire novella in one sitting. At one point, I contemplated putting my Kindle down for the night, but at the end of the chapter, I found myself wanting to read just one more.
The premise was much more poignant that I had assumed it was would be and Abell should feel proud that he's mixed such painful emotion so artfully into true unabashed horror. In Memoriam was touching, horrific and twisted. I highly recommend this to anyone that is unafraid to venture where most would shy away.
Rating: 4.5 stars
You can find In Memoriam on Amazon.